About Fitwel & The Center for Active Design

Fitwel is the world's leading platform for certifying healthy buildings through objective third-party assessments. Fitwel's evidence-based standard is maintained by the non-profit organization, the Center for Active Design (CfAD), which applies multidisciplinary expertise to empower decision makers with research and technical assistance that lead to measurable outcomes.
The need to optimize industrial workspaces has always been there - but the incentive and demand has not. COVID-19's evolving impact on infrastructure, the economy, and worldwide public health has invoked a new sense of urgency and willingness to optimize industrial workspaces. Our newly published report, A Better Box: Optimizing Industrial Spaces for Employee Health and Wellness, offers an approachable path for implementation.
While the report features practical recommendations for promoting employee health within the industrial sector, the Fitwel Commercial and Industrial Site scorecard quantifies these guidelines and provides precise requirements for achieving certification.
Learn more about this scorecard through the product one-pager or by visiting fitwel.org.
Please contact industrial@fitwel.org for more information.
Download the Report
Click here to download A Better Box: Optimizing Industrial Spaces for Health and Wellness.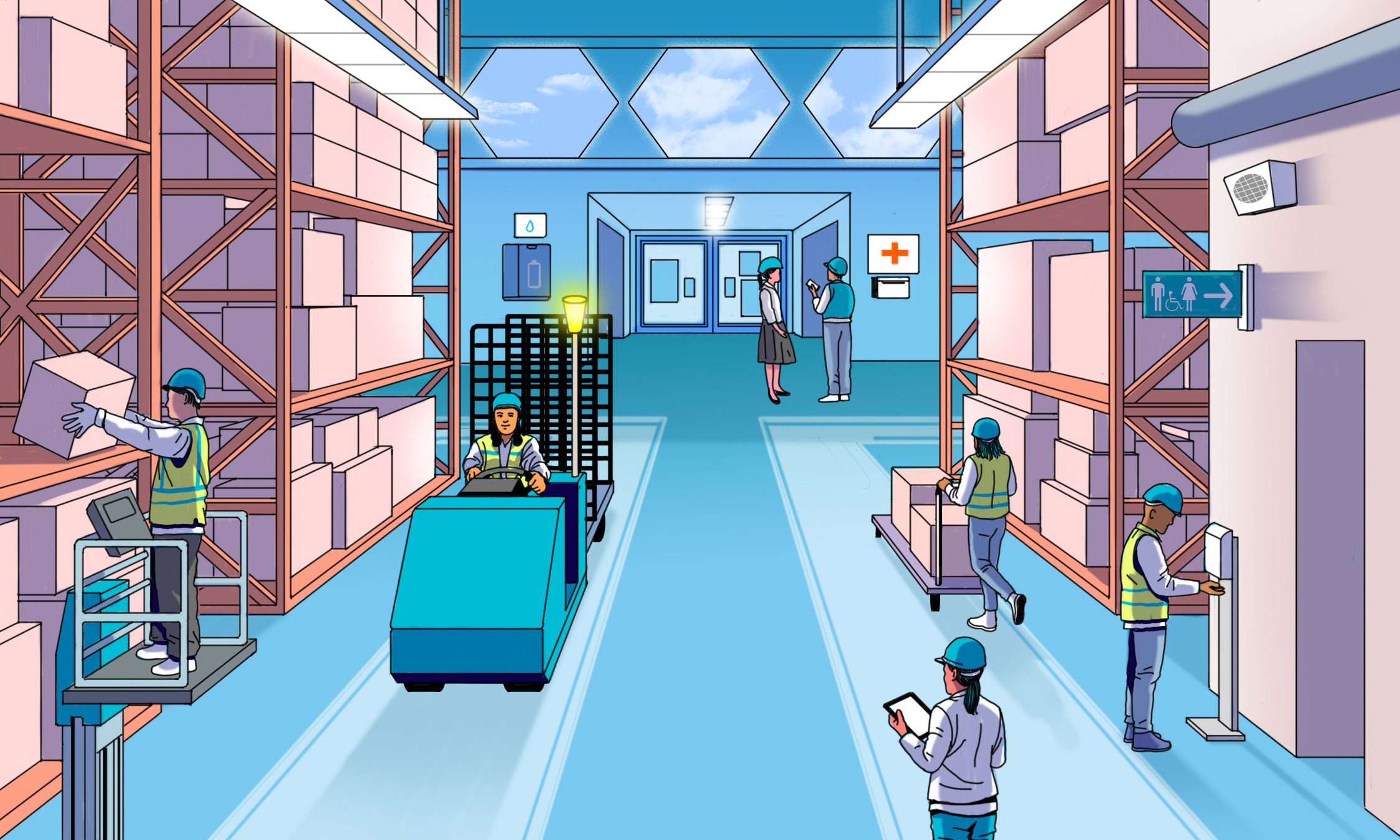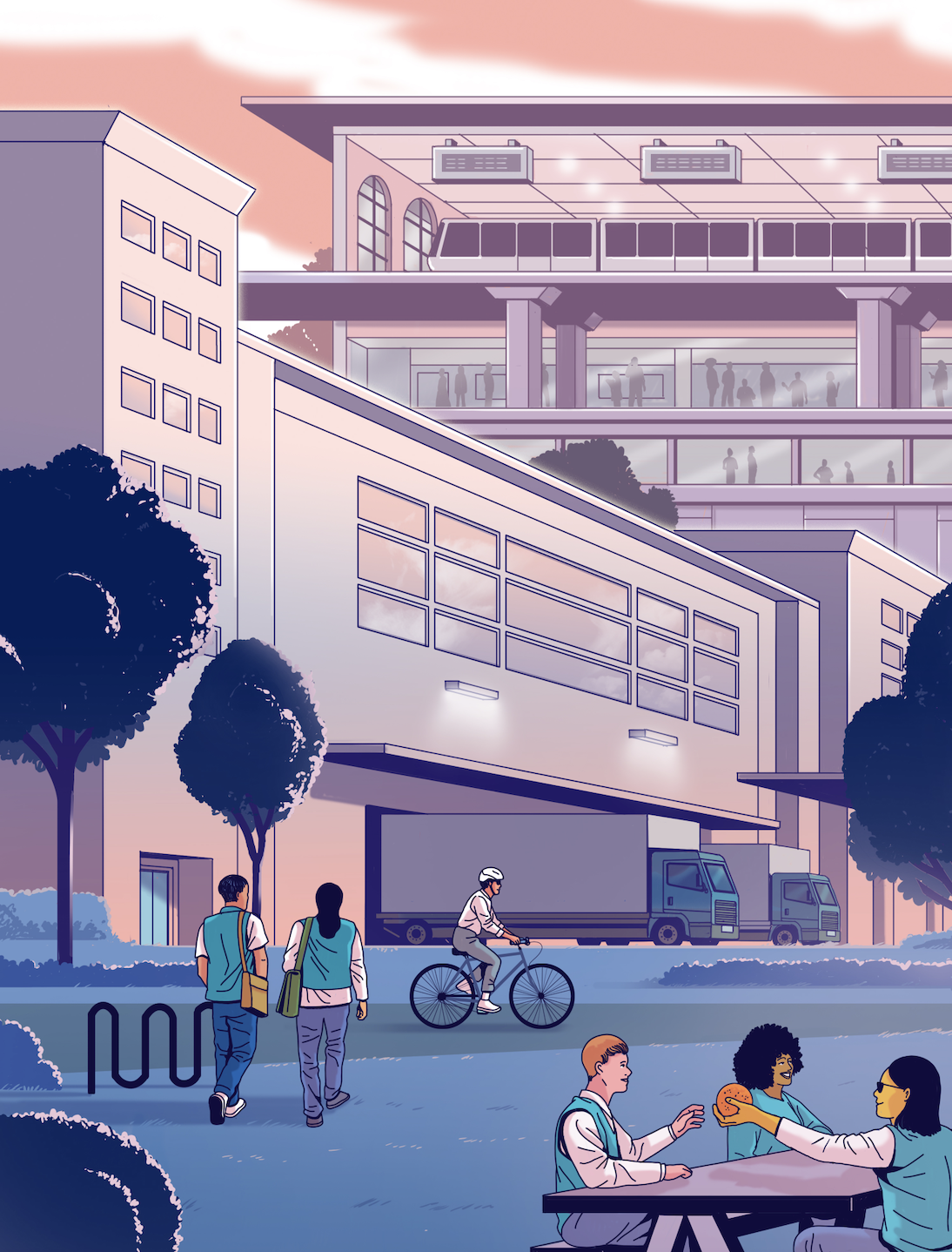 Resources
A Better Box: Report Overview

This document provides an overview of the newly published report, "A Better Box: Optimizing Industrial Spaces for Health and Wellness." The report contains three overarching recommendations — maximize location and site accessibility, design functional and supportive interiors, and create spaces that promote productivity and preparedness — as well as a holistic set of strategies to meet each of these guidelines, and an explanation for the long-term returns that can be anticipated with adoption.

You must log in to access content.

Commercial and Industrial Site Product One-Pager

The industrial real estate sector is experiencing a complete transformation brought about by changes in the retail sector, warehouse design, and supply chains. This is leading developers and designers of logistics properties to increase their emphasis on more sustainable and human centric design, which includes a focus on health and wellbeing.

You must log in to access content.

Fitwel v2.1 Commercial and Industrial Site Scorecard

This Scorecard Worksheet serves as a tool to track progress towards achieving Fitwel Certification, and is set up as a working document to facilitate your project assessment process. It provides comprehensive information from the Commercial and Industrial Site Scorecard, including the Fitwel strategy requirements, along with the associated public health rationales, scoring, and compliance documentation required for certification. To make the best of this Worksheet please thoroughly read the Instructions and Key Terms outlined below. Additional Worksheets for other project types are available at www.fitwel.org/resources.

You must log in to access content.
| Access Date | Quiz Result | Score | Actions |
| --- | --- | --- | --- |