About Us
SafeTraces delivers veriDART®, the market-leading solution for verifying safe indoor airflow. Verify and visualize indoor air safety to mitigate airborne exposure risk.
Additional Content
veriDART by SafeTraces is the first and only liquid aerosol-based solution for verifying engineering controls and HVAC performance. It leverages aerosol tracers that safely mimic the composition and mobility of aerosol contaminants as they travel through ventilation and filtration systems. With veriDART, clients and indoor air quality professionals are empowered with actionable data to identify and remediate indoor air safety hazards to protect occupational health and safety.
SafeTraces is partnering with EHS, IAQ, and Engineering leaders to deliver veriDART, including: UL, Tetra Tech, Citadel EHS, RHP Risk Management, and Universal Engineering Sciences.
Visit us at www.safetraces.com to learn about the applications of veriDART and the significant ROI benefits it provides relating to energy consumption, sustainability, and health & safety for your facilities.
Facility Safety in a Changing World
ABC7 News: Verifying Mall Indoor Air Quality
Chat With Us
Please log in to view chat.
Contact Information
Contact SafeTraces
Email: info@safetraces.com
Fill out: contact form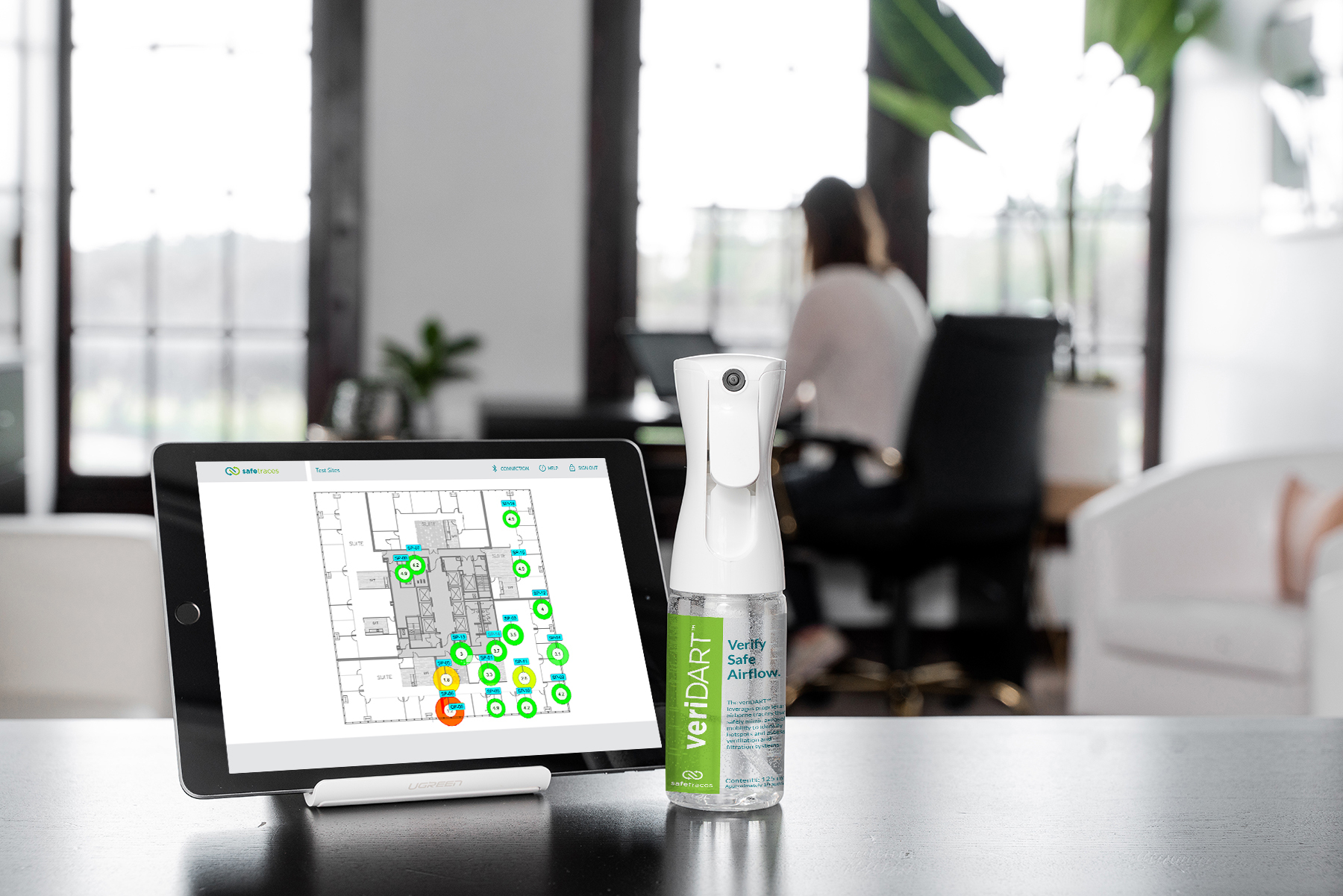 Ventilation and Filtration Verification in Action
Irvine Company is the first commercial real estate company in the US to use veriDART to verify the efficacy of ventilation and filtration systems within their office properties. Check out the video below:

| Access Date | Quiz Result | Score | Actions |
| --- | --- | --- | --- |