Best Practices for Building Your Brand in the "New Normal"
Recorded On: 07/09/2020
Learn how to jumpstart your marketing and communications efforts to align with the "new normal" and discover why "healthy" is the best branding now. Hear about the latest techniques and trends in branding your building to increase tenant comfort and attract new tenants in a changed workplace environment. Presenters will walk through tips that enable you to most effectively target – and help retain – tenants in today's wellness-focused world. Presenters will pull from real-life experience building confidence regarding indoor environments as part of the "new normal."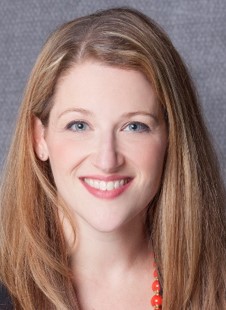 Leigh Huther
Director of Marketing, Trane Technologies
Leigh Huther offers more than 10 years of experience in strategic marketing, brand strategy development, activation and management. Her specialties include merger and acquisition brand strategy development and integration; brand portfolio management, and integrated marketing communications. She offers B2B experience unlocking the potential of leading brands such as Trane Technologies, Ingersoll Rand, Trane, Schlage and Allegion. She recently led Trane in refreshing its iconic brand to align more closely with the organization's strategic vision and goals as it moves forward under the new parent company Trane Technologies.
Leigh holds a Master of Science degree in integrated marketing communications from West Virginia University and a Bachelor of Science degree in marketing from Penn State University. Long passionate about buildings, she also earned a minor in architecture at Penn State University.
$i++ ?>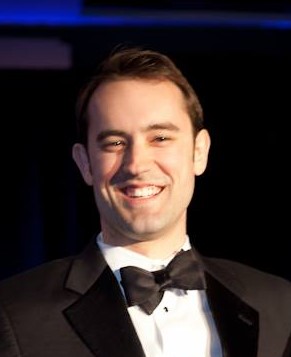 Ben Tacka
Sustainability Programs Leader, Trane Technologies
Ben Tacka is a member of the Center for Energy Efficiency & Sustainability at Trane Technologies (CEES) which supports the company's strategic brands —Trane and Thermo King — and is responsible for forward-looking sustainability initiatives aimed at transitioning to more efficient and climate-friendly solutions, and minimizing resource use within company facilities.
Ben serves as a market intelligence provider and trainer in linking internal sustainability initiatives to competitive product and service positioning to support the enhancement of value propositions for sales and marketing teams across all brands. His recent efforts have led to the release of the company's first integrated ESG Report for 2018, and played a role in the establishment of Trane Technologies 2030 Sustainability Commitments, which include such targets as carbon neutral operations and the single largest industrial commitment to reduce scope 3 (product related) emissions by 1 gigaton. Ben will also be leading an internal 'Design for Circularity' council to determine the company's role in the coming Circular Economy. Trane Technologies (formally 'Ingersoll Rand') received the World Environment Center's 2019 gold medal award for international sustainable development and is the only industrial company listed to both the World and North America Dow Jones Sustainability Indices for the past 9 years.
Ben holds an undergraduate degree in manufacturing engineering from Boston University as well as a Sustainable Innovation Master's in Business Administration degree from the University of Vermont. Prior to working with Ingersoll Rand, Ben provided sustainable business development consulting support to PepsiCo in Latin America and spent many years as an entrepreneur founding and managing sales and marketing training franchises in the gulf coast region of the southern United States.
$i++ ?>
Think Outside the Box: Five Tips to Shift your Brand to Attract New Tenants
Select the "View On-Demand Recording" button to begin.
Select the "View On-Demand Recording" button to begin.
6 Questions
Thank you for attending the Virtual 2020 BOMA International Conference & Expo. Please take a few moments to share your feedback on your virtual experience. Your responses help keep the conference fresh, relevant and offering a strong return on investment for the time and resources you spend to attend.
1.00 credit | Certificate available
1.00 credit | Certificate available