Wed, Jan 27 at 11:00 am EST
Town Hall Meeting
Enter Session
Overview
---
BOMA International's Diversity & Inclusion Committee will host its first Town Hall to report on its activities and to facilitate open forum discussions on creating education, training and job opportunities by expanding our D&I initiatives so we fully reflect the people in the communities where we do business.
Speakers and Staff
---
Speakers
Mark Dukes, BOMA Fellow, CCIM, RPA, BOMA/Georgia, Co-Chair, Diversity and Inclusion Committee
Sandrena Robinson, BOMA Fellow, LEED GA, BOMA/Denver Metro, Co-Chair, Diversity and Inclusion Committee
Jamal Johnson, BOMA/Philadelphia, Diversity and Inclusion Committee
Theotto Lillard, BOMA/Iowa, Diversity and Inclusion Committee
Manny Moreno, BOMA/Oakland-East Bay, Diversity and Inclusion Committee
Wed, Jan 27 at 1:00 pm EST
Keynote Session featuring Sebastian Terry, Sponsored by Thyssenkrupp
Enter Session
Overview
---
Keynote Session
Featuring Sebastian Terry, Author and TV Host
Wednesday, January 27 | 1:00 – 2:15 pm ET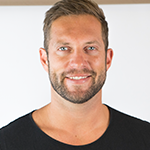 Sebastian Terry is known worldwide for pursuing an incredible list of 100 Things he wants to achieve before he dies. His story is surprisingly not about a bucket list. It's about something more far reaching: permission, choice, growth and connection.
Affected by a curious mind and the death of a close friend, Sebastian experienced a moment in his life where he asked himself a simple question: "Am I happy?" The answer was NO, so he decided to pen down a list of 100 Things that he'd always wanted to achieve. Following his heart and armed with nothing but a list, Sebastian's incredible story has grown from an entertaining tale of adventure into a global philanthropic movement that engages a growing tribe of hundreds of thousands to not just set meaningful goals, but also pull the trigger and achieve them—all while helping others do the same.
Sebastian tells his unique, action-packed story while integrating the principles of goal setting, altering mindset, benefiting from change, the art of achievement, opportunity creation and helping others. He'll inspire you to gain perspective, think big and be the best you can be on every level so that others can follow suit.
Sponsored by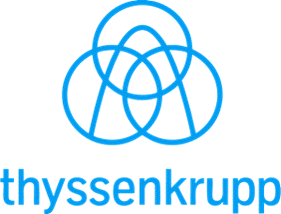 Wed, Jan 27 at 2:30 pm EST
Government Affairs Committees
Enter Session
Overview
---
The Government Affairs Committee develops and prioritizes policy positions on advocacy issues for consideration by BOMA International's Executive Committee and Board of Governors. The committee identifies emerging issues, provides guidance to advocacy staff, and engages membership in an active dialogue on current legislative matters impacting the federal, state and/or local levels, strengthening BOMA's grassroots to influence public policy.
Speakers and Staff
---
Speakers
Government Affairs Committee Chair: Geoff Wardle, BOMA/Idaho
Government Affairs Committee Vice Chair: Mary Lantz, BOMA/Orlando
BOMAPAC Chair: Bob Six, BOMA/Chicago
BOMAPAC Vice Chair: Cristalle Bozarth, BOMA/Kansas City
BOMAPAC Co-Vice Chair: Andy Taylor, BOMA/Dallas
Energy and Environment Chair: Jason McIntyre, BOMA/San Antonio
Energy and Environment Committee Vice Chair: Michael Bodendorf, BOMA/Greater Washington
State Government Affairs Chair: Traci Devereaux, BOMA/Fort Worth
State Government Affairs Vice Chair: Shayna Eskew, BOMA/San Francisco
IDF Oversight Committee Chair: Chad Williams, BOMA/Austin
IDF Oversight Committee Vice Chair: Paul Cohen, BOMA/Omaha
Tax and Finance Task Force Chair: Shane Baggett, BOMA/Dallas
---
Staff
Staff Liaison: Don Davis
Staff Liaison: Emily Naden
Staff Liaison: Ken Rosenfeld
Staff Liaison: Meg Novak
Staff Liaison: Maria Balzer-Pisciotta
| Access Date | Quiz Result | Score | Actions |
| --- | --- | --- | --- |